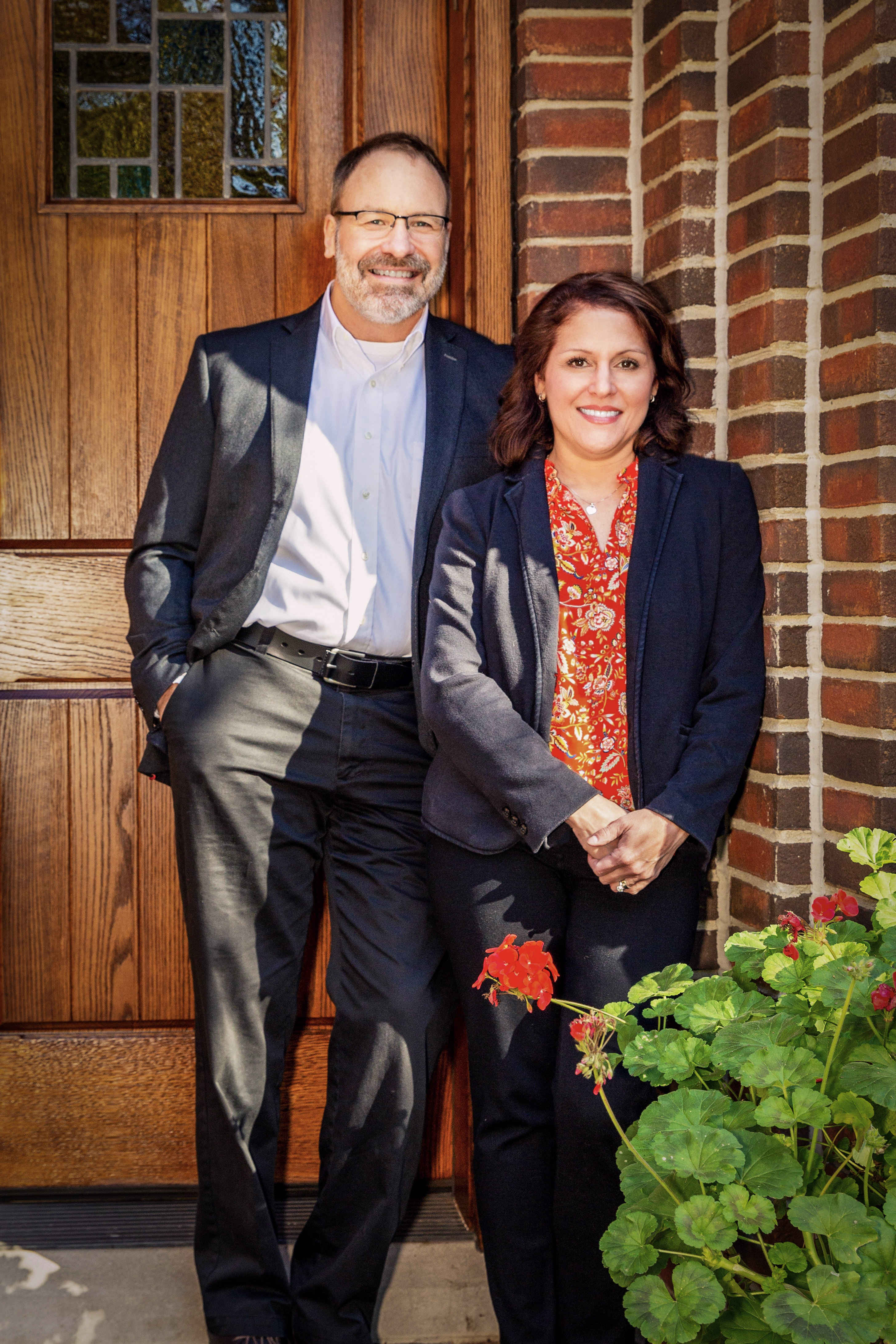 We are a husband/wife team who began our real estate career with a passion for helping people. Having purchased and sold many homes ourselves, we understand that it can be a complicated and emotional experience. Our philosophy is simple: treat you like family, provide exceptional service, and take care of you every step of the way.
Tom was a business executive in the automotive industry for
over 30 years prior to entering real estate. His engineering leadership positions helped in developing a well-rounded business and technical knowledge base which included experience in finance,
problem solving, marketing and leading teams on a global scale. His education, along with his professional experience, prepared him for a real estate role where customer service, attention to detail, communication, marketing skills and business acumen are key for success. Transitioning to real estate has been tremendously rewarding for Tom, with the ability to work with great people, both coworkers and clients, as his favorite aspect. Tom's passion outside of Real Estate is home improvement projects and building all things wood. Ask him about the furniture he's built!
Susan is both a Spartan and a Wolverine. She earned a bachelor's degree in Dietetics from MSU and a master's in Education from U of M. Prior to working in real estate, Susan was the director of the regulatory department for a large global food company. Similar to real estate, food manufacturing involves many complex federal, state, and local laws, rules and regulations that must be followed. Team building and training, develoment of policies and procedures, and strong customer service were her main areas of focus to ensure success. Her varied experience and skills contribute to her passion for helping people achieve their real estate goals. Susan's has a passion for all things culinary with a special interest in trying different cultural recipes. Fortunately (or unfortunately), Tom gets the honor of being the nightly guinea pig! we love that our home is frequently the hub for family gatherings to enjoy some great food and conversation.
As a combined family, we have four children between us. It's wonderful to see the adults they've become and the great futures they are creating. Now as empty nesters, we have Oscar, our Golden Shephard, to spoil. He is a huge couch potato (literally) who keeps us laughing!
Tom and Susan