Before you go too far you need to consider a few important things. To start, what are the key things lacking in your home? Maybe a 1st floor master bedroom is a must have or an expanded open kitchen design is high on the list or possibly a 4th bedroom. Do your lot size and zoning regs permit the feasibility to expand? Is it important to stay because of memories and emotional attachment? Do you have the patience to live through the inconvenience? For instance, are you OK with a make-shift setup for a few months, while the kitchen, bedroom or bathrooms are being remodeled? Consider that construction times are longer now with the labor and material shortages so it may take several weeks longer. Lastly, do you like your location and do values in your neighborhood support upgrading your home?
Work with your realtor to help with deciding on whether it makes sense or not. There is a cap value for a given neighborhood and a given house. They can help with the value proposition for renovating versus selling and finding another home that matches all of your needs.
If renovation is the right choice, then start with planning the project.
Write down the scope of work. Determine what are "must-haves" and "nice-to-haves".
Get quotes from at least 3 contractors. Have them itemize the costs and quote the "nice-to-haves" separately. Plan for at least a 10% contingency cost.

Determine if the house is livable during the renovations and lay out a plan accordingly.

Analyze the budget and what you can afford including other costs such as temporarily relocating.
Investigate financing such as a home equity loan or remortgaging. DO NOT use a credit card as the financial instrument.
Once the budget and scope are established, reevaluate the value proposition with your realtor. Sometimes it is less hassle and more worthwhile to sell your home. Try to think of your home as an investment and think future resale value. This will help with making the best decision.
If you have questions, please don't hesitate to reach out to Tom or Susan so we can help you with the value proposition. We understand that over 75% of homeowners prefer to stay in their home. We are certified SRES® (Seniors Real Estate Specialists) and have access to several resources for bringing solutions for aging in place. We also have some great resources that perform photo realistic renderings bringing vision to what is possible with a remodel at a very reasonable price.
The pictures below are a great example showing a kitchen screaming for help and the subsequent transformation into a modern open design connected the dining and living room. The homeowner used this as a template to work with his contractor to bring the vision to life.

Kitchen before
Open Kitchen Design Rendering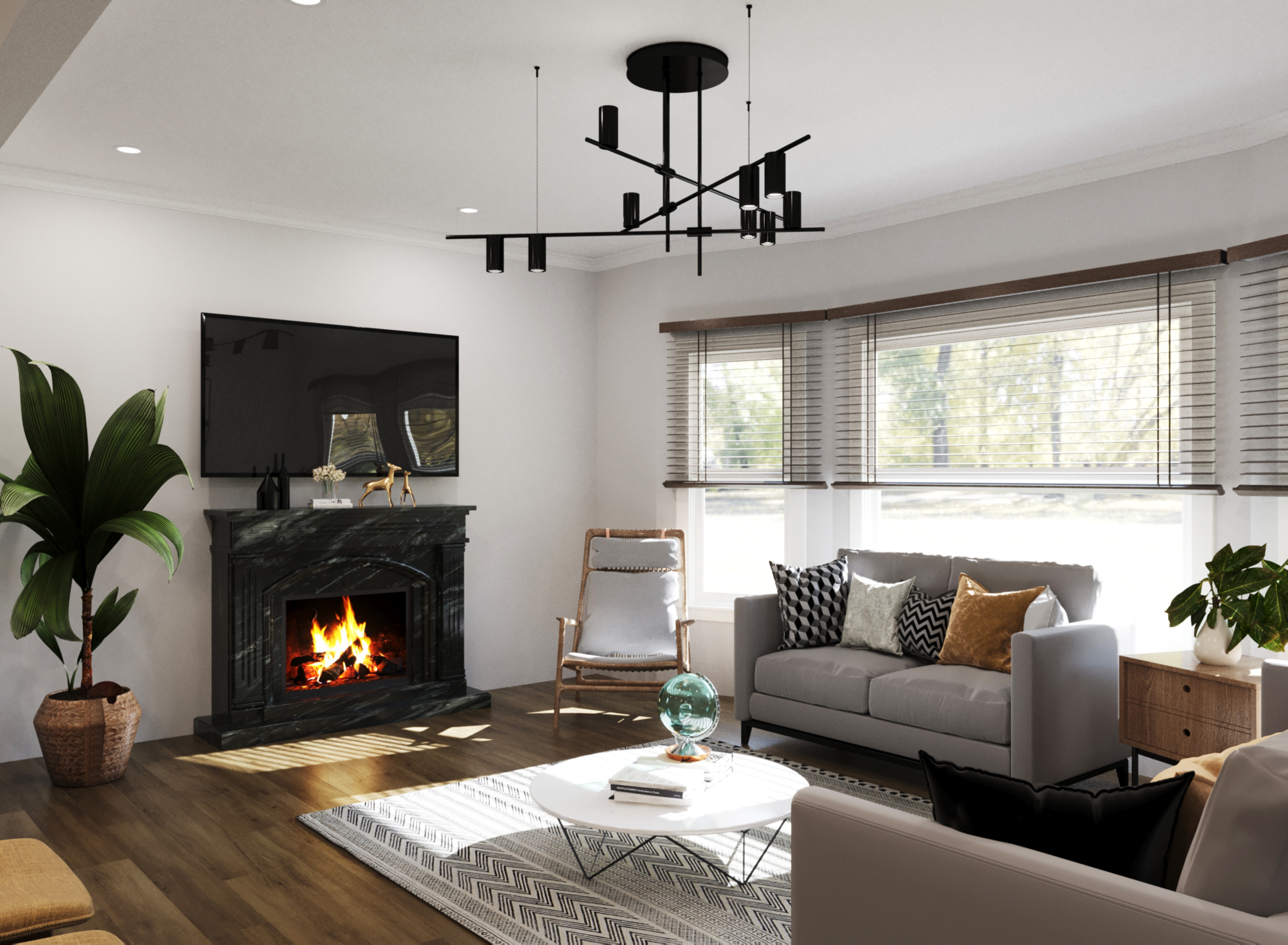 Kitchen Opened to Living Room Rendering